Genius: Picasso – 7 Emmy nominations -WINNERS UPDATED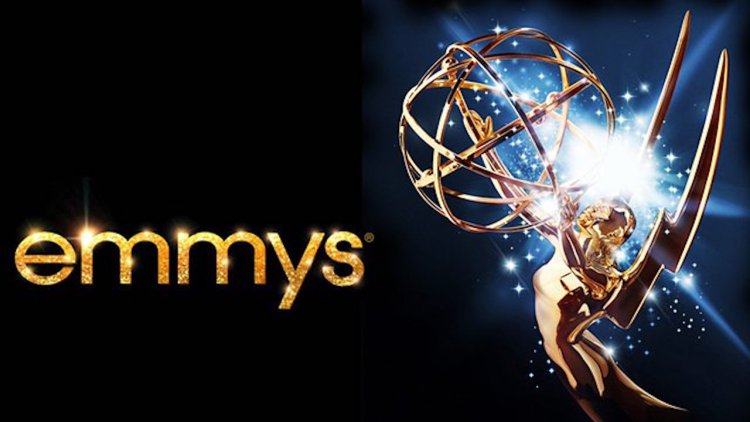 This year's show will be hosted by Saturday Night Live's Michael Che and Colin Jost. The 2018 Emmy Awards air on NBC Monday, September 17, at 8 p.m. ET.
Congratulations to all nominees and the Hungarian Crews who work on the nominated shows!
Outstanding Lead Actor in a Limited Series or a Movie
Benedict Cumberbatch, "Patrick Melrose" (Showtime)
Jeff Daniels, "The Looming Tower" (Hulu)
Darren Criss, "The Assassination of Gianni Versace" (FX) – WINNER
Antonio Banderas, "Genius: Picasso" (National Geographic)
John Legend, "Jesus Christ Superstar Live in Concert" (NBC)
Jesse Plemons, "Black Mirror: USS Callister" (Netflix)
Outstanding Limited Series
"The Assassination of Gianni Versace" (FX) – WINNER
"Godless" (Netflix)
"Patrick Melrose" (Showtime)
"The Alienist" (TNT)
"Genius: Picasso" (National Geographic)
Outstanding Cinematography for Limited Series or Movie
PJ Dillion, "The Alienist – The Boy on the Bridge"
Kramer Morgenthau, "Farenheit 451" 
Mathias Herndl, "Genius: Picasso – Chapter One"  – WINNER
Steven Meizler, "Godless – An Incident at Creede" 
Peter Deming, "Twin Peaks – Part 8"
Stephan Pehrsson, "Black Mirror – USS Callister" 

Outstanding Period Costumes
Michael Kaplan, Rudy Mance, Beáta Merkovits, Andrew Hunt, "The Alienist"
Jane Petrie, Emily Newby, Basia Kuznar, Gaby Spanswick, " The Crown" – WINNER
Sonu Mishra, Eudald Magari, Balazs Labancz, "Genius: Picasso"
Donna Zakowska, Marina Reti, Ginnie Patton, Sheila Grover, "The Marvelous Mrs. Maisel"
Terry Dresbach, Nadine Powell, Anna Lau, "Outlander"

Outstanding Hairstyling for a Limited Series or Movie
Michelle Ceglia, Samantha Wade, Brittany Madrigal, Julie Rael, Valerie Jackson, Joanne Onorio, "AHS: Cult"
Chris Clark, Natalie Driscoll, Shay Sanford-Fong, Helena Cepeda, "The Assassination of Gianni Versace: ACS" – WINNER
Kate Starr, Alex Rousa, Judit Halász, Janosné Kajtár, "Genius: Picasso"
Theraesa Rivers, Valerie Jackson, Mishell Chandler, Amanda Mofield, Deborah Pierce, Loretta Nero, "The Last Tycoon: Oscar, Oscar, Oscar"
Clare M. Corsick, Bryn Leetch, "Twin Peaks"
Outstanding Makeup For a Limited Series or Movie (Non-Prosthetic)
Eryn Krueger Mekash, Kim Ayers, Michael Mekash, Silvina Knight, Carleigh Herbert, "AHS:Cult"
Eryn Krueger Mekash, Robin Beauchesne, Silvina Knight, David Williams, Ana Lozano, Tym Baucharern, "The Assassination of Gianni Versace: ACS" – WINNER
Davina Lamont, Hayden Bloomfield, Szandra Biro, Szilvia Homolya, "Genius: Picasso"
Lana Horochowski, Maurine Burke, Lesa Nielsen Duff, Melissa Buell, Cyndilee Rice, Kelcey Fry,"The Last Tycoon: Oscar, Oscar, Oscar"
Debbie Zoller, Richard Redlefsen, "Twin Peaks"

Outstanding Sound Mixing for a Limited Series or Movie
Doug Andham, Joe Early, John Bauman, Judah Getz, ""The Assassination of Gianni Versace: ACS"
Tom Fleischman, Mark DeSimone, George Lara, Henry Embry, "Fahrenheit 451"
Bob Bronow, Mark Hensley, Tamás Csaba, "Genius: Picasso" – WINNER
Ron Eng, Dean Hurley, Douglas Axtell, "Twin Peaks"
Craig Mann, Laura Weist, David Brownlow, Marc Fishman, Beau Borders, "Waco"

---