BMW Isetta – The incredible true story behind 'The Small Escape'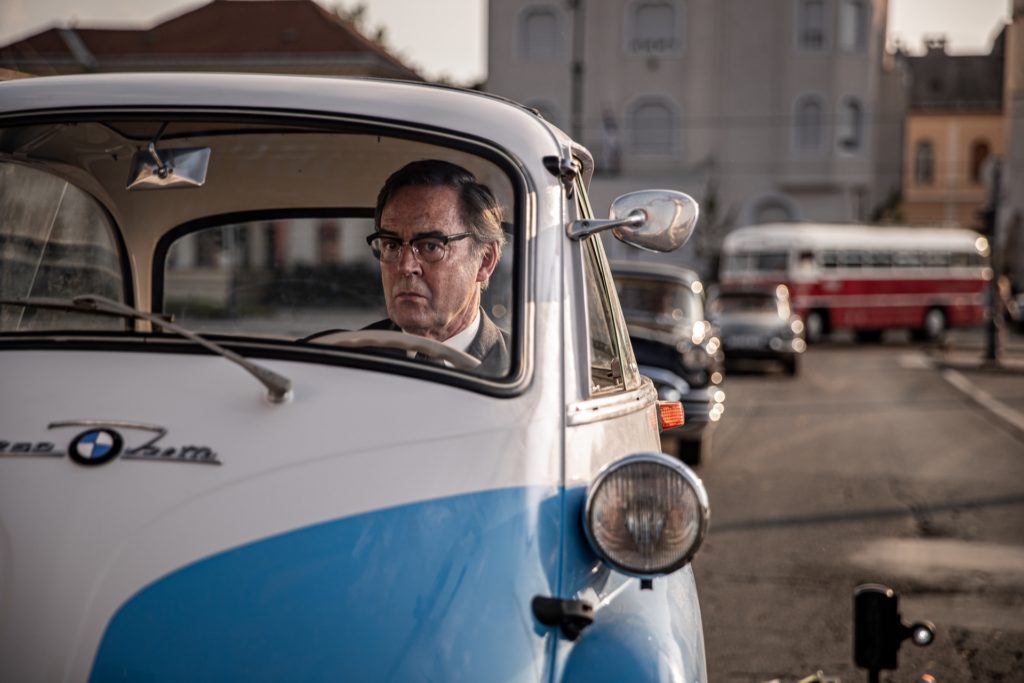 30 years after the fall of the Berlin wall, BMW recounts the story of the desire for freedom, ingenuity and engineering skill in the movie "The Small Escape."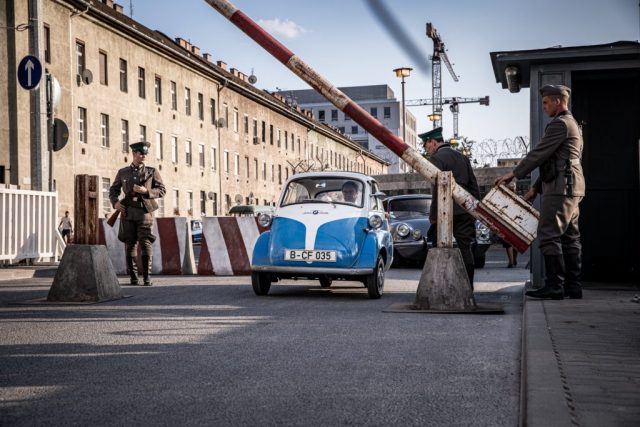 On 23 May 1964, shortly before the border crossing closed on midnight, the BMW Isetta converted by car mechanic Klaus-Günter Jacobi, rolled underneath the opened barrier. Shortly after crossing, he freed his friend Manfred from his hiding place behind the seat bench and took him in his arms delirious with joy. This was the only time Jacobi's BMW Isetta was used as an escape car, but his achievement was to inspire imitators.
And even today it stills seems virtually impossible to hide a person inside a BMW Isetta. The moto-coupé measuring only 2.30 meters in length and 1.40 meters in width would arouse little suspicion with the border soldiers.
The bubble car is already a very tight fit for two people on the seats directly behind the front door. The hiding place for his friend was built behind the seat bench directly next to the engine. Jacobi cut an opening into the trim behind the seat bench, shifted the shelf upwards and removed the spare wheel, heating and air filter. He also exchanged the 13-liter fuel tank for a 2-liter canister to make space for the hidden passenger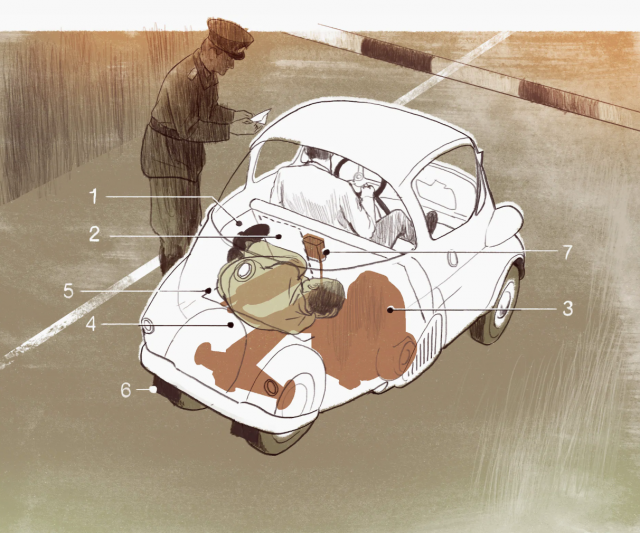 Eight further GDR citizens managed to escape to the West over the following years in a similarly converted BMW Isetta.
"The Small Escape" was produced by director Alex Feil, camera man Khaled Mohtaseb and set designer Erwin Prieb in Hollywood blockbuster style.  The props, costumes, vehicles and street sets were created in Budapest to stage a faithful 1960s Berlin setting.
Sources:
https://www.bmwblog.com/2019/10/01/bmw-launches-a-new-short-film-the-small-escape/
https://www.bmw.com/en/automotive-life/berlin-wall-escapes-in-a-bmw-isetta.html
---