The Witcher and 6 Underground coming to Netflix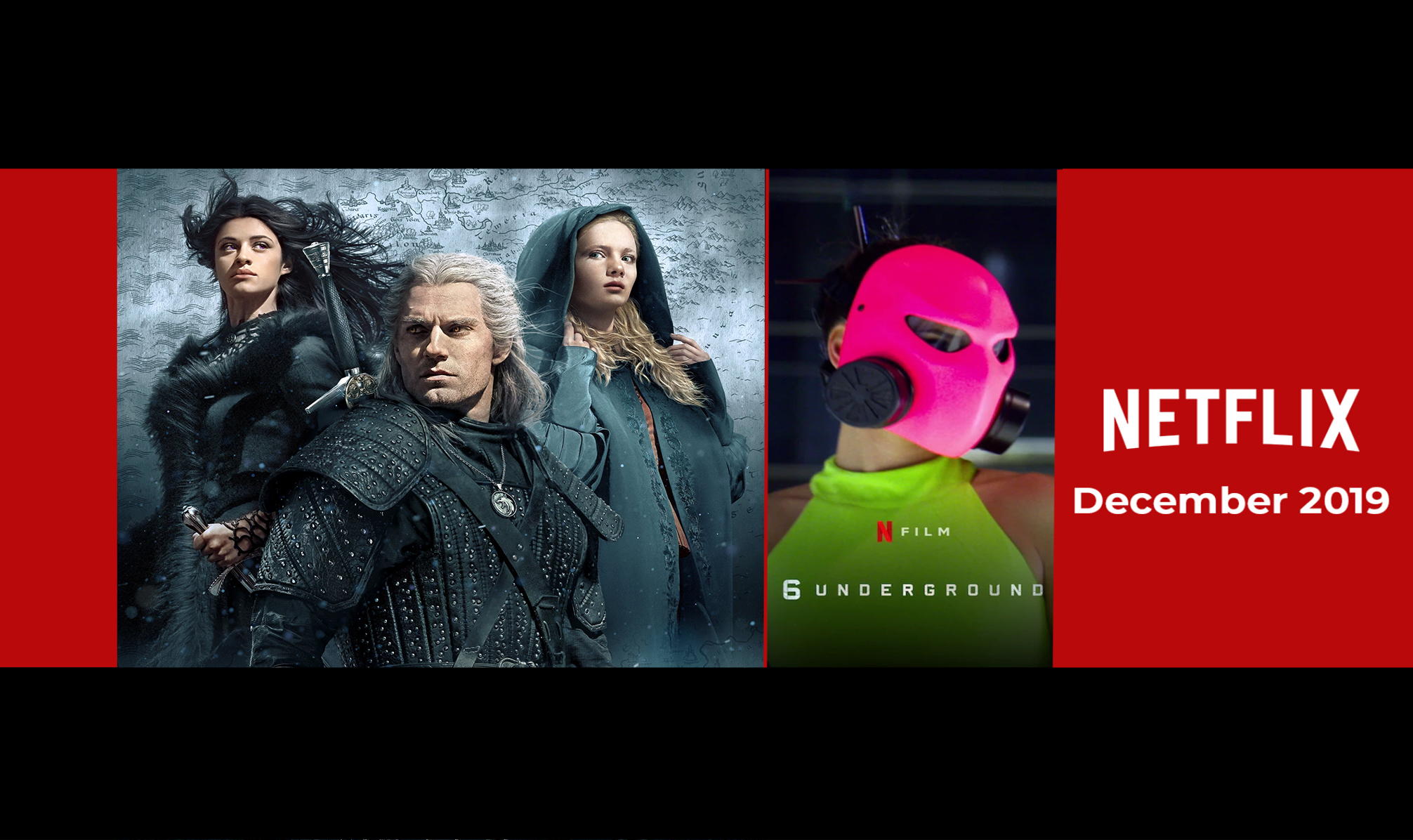 The Witcher – December 20
The Netflix original series that we all have been waiting for is finally here. On Friday December 20, the first season of The Witcher will make its debut on Netflix.
The first reactions to The Witcher compare it to Game of Thrones. Those who got a chance to preview the show are singing the praises of its battle scenes. They've also complemented Cavill's performance and how easy it is to binge-watch.
"I live in the fantasy genre anyway, that's my hobby. And so for me, it was always – it was always obvious. It was like yes, of course, these shows can be popular," Cavill says. "It was always a target. I always wanted to bring things like this to the screen in one way, shape or form."
6 Underground – December 13
If you are craving some action this Holiday season 6 Underground is your must see on Netflix. While 6 Underground fully retains the high-budget and high-concept, pulse-pounding action Bay is known for, it's also a character story that will make audiences connect with the various members of the team.
According to Bay he was in talks with another studio for the film but that Netflix was ultimately the right home for it.  "I do make big scale action with big imagery and I appreciate the movie screen, but our whole business has changed in the past 3-4 years and we have to get used to a new world. Netflix was brave enough to give us the money and they are interested in doing new IP not a sequel. I appreciate Netflix for doing unique and different content and for giving voice to so many filmmakers and storytellers out there."
---