'All The Light We Cannot See' now streaming on Netflix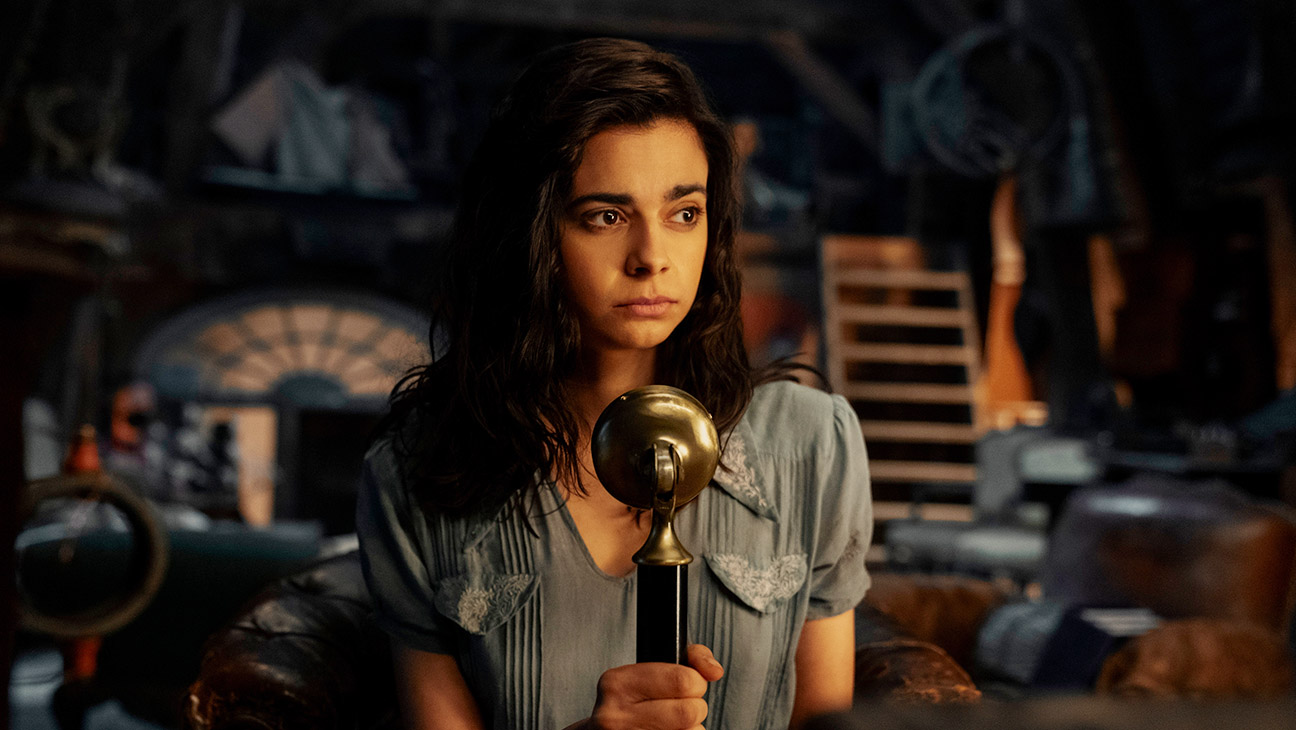 Don't go into Netflix's adaptation of All The Light We Cannot See expecting it to be a direct translation of Anthony Doerr's bestselling novel. A page-for-page adaptation was never the goal. Instead, director and executive producer Shawn Levy expects audiences to feel "the heart of the story" is present throughout. Levy has been working to secure the rights to All The Light We Cannot See since Doerr's novel was published in 2014, making the World War II story a deeply personal project.
"When I read the first draft of the first episode of the adaptation, my plan was to produce the show, maybe direct an episode. But after I read it, I knew I needed to do it all myself. I wanted to approach it like a long movie, in this case, a four-hour movie," Levy says, of shooting in Saint-Malo, France, and Budapest. He continues, "It looks unlike anything I've ever made. The performances have a very different tone than anything I've made. It's a straight-up period drama."
Because of the flashbacks throughout the series, Levy would need to capture Paris in the late 1930s and the iconic town of Saint-Malo in 1944. He would also need to recreate the epic and cinematic nature of the novel. "I ended up in Budapest because architecturally, it sells '30s and '40s Paris really beautifully while also having sweeping landscapes around it," says Levy. The series, which is adapted by Steven Knight, also filmed in Saint-Malo for many of the exterior shots, and then used a small French town called Villefranche-de-Rouergue where "the streets have not changed in centuries," says Levy. "They've never had anything resembling a Hollywood crew come in with hundreds of bodies, and they let us shoot dozens and dozens of scenes and turn their streets into the streets of 1944 Saint-Malo because of course, Saint-Malo had all the real streets destroyed."
For the adaptation to work, Levy had to find the right actor to play Marie-Laure, who became blind at the age of six. He worked with Netflix for a worldwide casting search, auditioning both sighted and vision-impaired or legally blind actors. He received hundreds of submissions, but when he saw a self-tape from a PhD student at Penn State named Aria Mia Loberti, he knew he had found his Marie.
"Aria has never acted before, she has never auditioned before. She had assumed, long ago, that this was just not ever a path that was available to her," says Levy of Loberti. "It just became clear to me that even though she was literally figuring out how to do it while she did it, there was something luminous about Aria, and unsurprisingly, fiercely intelligent."
Being in front of the cameras for the first time was a totally new experience for Loberti—along with Nell Sutton, another legally blind actor who plays Marie in the flashback scenes—but Levy admits the whole experience was just as new for him. "It was just an incredibly unique collaboration because so much of the way I've done my job has presumed I'm seeing my actor, my actor is seeing me, and I'm conveying what I want through mutual observation," he says. "So, everything was different on this one."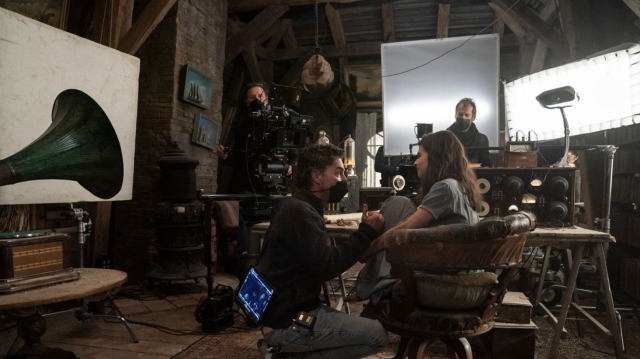 "I didn't expect it to be as topical as it is, but I'm grateful in some ways that this is coming out now," Levy said. Budapest was among the shooting locations for All the Light We Cannot See, with Levy, his fellow crew members and actors creating the show during the war in Ukraine. Levy highlighted that shooting the series at that time made the themes of the story feel particularly "resonant," amplified even more now that it's being released  in the midst of the Israel-Hamas crisis.
"I knew that this show had resonant and important themes … around humanity, empathy, the ability to see the other as who they are, and not just what they are," Levy told Yahoo Canada. "Those were always important, but now to shoot this during the invasion of Ukraine, in the neighbouring country to Ukraine, and then to release it in the midst of what's happening in the Middle East is heartbreaking."
All the Light We Cannot See is a passion project that plays to strengths Levy had his entire career.  "If there's a unifying quality to everything I've directed, it is a certain emotionality. Sometimes it's comedic, sometimes it's spectacle, sometimes it's action, but it's always warmhearted. It's always un-cynical," he added. For him, helming the limited series "wasn't going to be about the directing fee. It wasn't going to be about the budget, and it would take a year of my life not directing a movie," he said. "I knew this material was worth it, and so without hesitation, I went all in."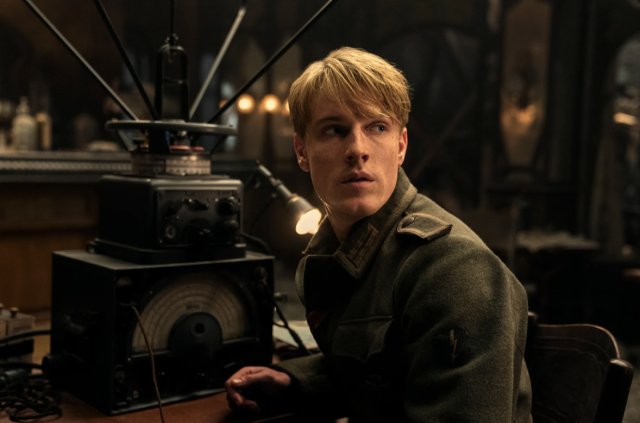 Sources:
www.ca.news.yahoo.com/netflix-all-the-light-we-cannot-see-shawn-levy-191012553.html
www.vanityfair.com/hollywood/2023/04/all-the-light-we-cannot-see-netflix-miniseries-first-look-awards-insider
www.indiewire.com/features/interviews/shawn-levy-netflix-all-the-light-we-cannot-see-interview-1234921812
www.moviemaker.com/all-the-light-shawn-levy
---