Hungary Is Busier Than Ever

"Budapest, the capital that can stand in for Paris, Berlin, Moscow, Amsterdam, Vienna, London or Buenos Aires, is the most popular location to shoot films in continental Europe," notes Agnes Havas, CEO of the Hungarian National Film Fund, who points to a recent increase in Hungary's tax rebate systems (from 25 percent to 30 percent) as an indication that the country remains a go-to spot for visiting productions. Unlike the system used by some of its neighbours, Hungary's incentives are extremely flexible and producer-friendly. Up to 20 percent of the eligible spend for the rebate can be spent outside of the country.
Production spending in Hungary has topped $400 million annually since 2016.
2018 was a spectacular year for service productions in Hungary. Not many people expected this, but 2019 already seems even more eventful for local crews and our soundstages – let's have a look at the top 5!
Welcome to the Desert Planet
The main event is of course the new adaptation of the classic sci-fi novel 'Dune'. After David Lynch, this time it is the visionary Denis Villeneuve directing, and the cast is unlike any other film's that shot here in recent memory: Timothée Chalamet, Rebecca Ferguson, Stellan Skarsgård, Javier Bardem, Josh Brolin, Zendaya, Oscar Isaac, Charlotte Rampling and Dave Bautista star in the movie.
This is of course the second time Denis Villeneuve stays in Hungary: not too long ago he filmed the entire 'Blade Runner 2049' in and around Budapest! Timothée Chalamet is also a regular in Hungary: he spent his last Summer in Hungary for the Netflix film 'The King', directed by David Michôd.
Superman is Now Blonde
Superman-actor Henry Cavill is also in town for the Netflix series 'The Witcher'. Filming started at the end of last year and is expected to last until late Spring; based on the popular books and videogames, the series could be the next 'Game of Thrones'. But 'The Witcher' is not the only video game adaptation that chose Hungary as the location for their tv-series
version.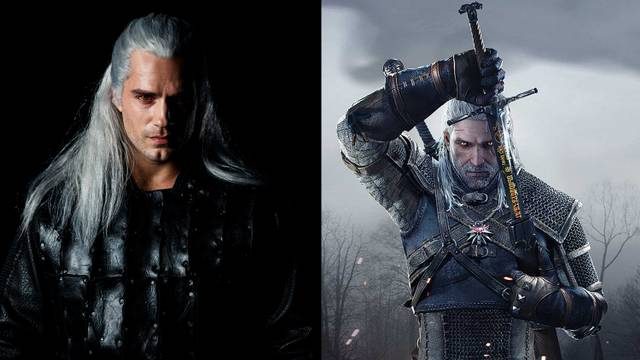 The Bourne Series
Another hot new series is 'Treadstone', which will explore the origin story and present-day actions of a CIA black ops program known as Operation Treadstone — a covert program that uses behavior-modification protocol to turn recruits into nearly superhuman assassins. If you find the word familiar, it is ain't a coincidence: 'Treadstone' is a spin-off from the Matt Damon-starrer Jason Bourne-films! Jeremy Irvine and Brian J. Smith will star.
The Rainmaker
Oscar-winning legendary filmmaker Barry Levinson ('Good Morning Vietnam', 'Rain Man') is also currently in Budapest until mid-May for his 27 th feature film. 'Harry Haft' stars Ben Foster, Peter Sarsgaard, Danny DeVito and Phantom Thread's Vicky Krieps. The film is set post-World War II and follows Harry Haft, a boxer who fought fellow prisoners in the concentration camps to survive. Haunted by the memories and his guilt, he attempts to use high-profile fights against boxing legends like Rocky Marciano as a way to find his first love again.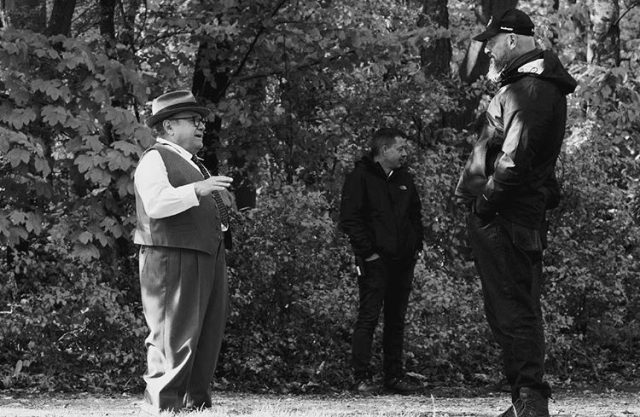 A Trip to the 26 th Century
Based on the popular Xbox franchise, the long-awaited 'Halo' tv-series will also soon start production in Hungary. It is being executive produced by Steven Spielberg, and Otto Bathurst — who recently directed the feature 'Robin Hood' in Hungary — will helm the pilot and multiple episodes of the nine-episode series. The series will have 'American Gods' actor Pablo Schreiber star in the lead role.
Sources:
 http://mnf.hu/en/news/everything-from-desert-island-to-video-games
https://www.hollywoodreporter.com/lists/big-tv-film-productions-shoot-eastern-europe-1210700/item/cannes-spotlight-eastern-europe-hungary-1210714?utm_source=facebook&utm_medium=social&fbclid=IwAR162cWvvqRmpca9W59DWm7avTHr1SX-Bk0yoKTrbYMUcfwVVo5RTn04bf8
---