Hungary's Tax Incentives, Skilled Workers and Low Costs Lure World Filmmakers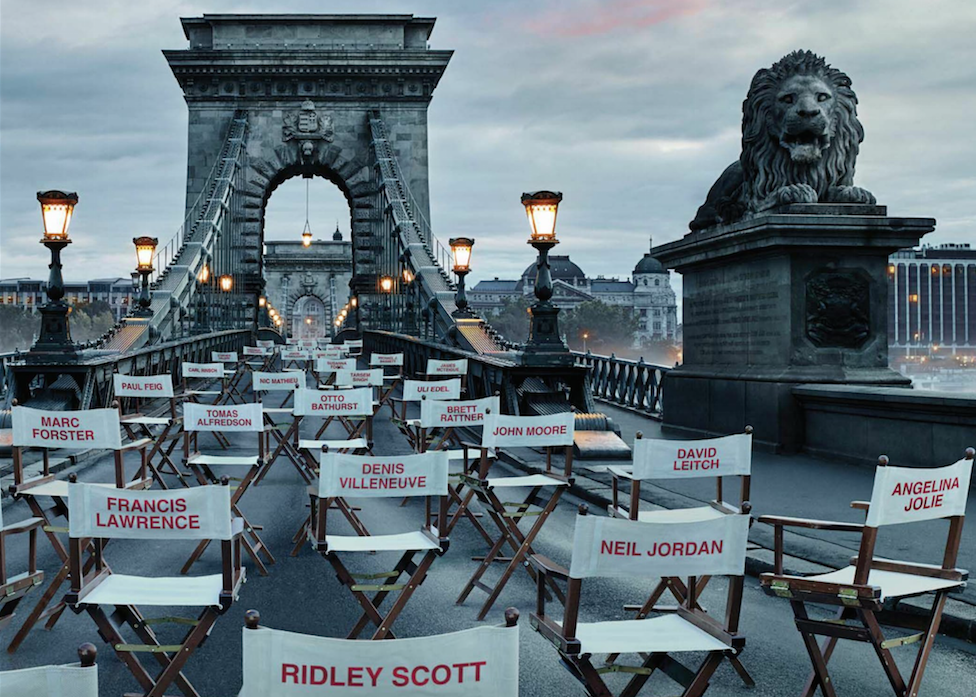 VARIETY
Hungary hosts around 10-12 foreign film productions a year, many of them Hollywood movies: Recent examples include Denis Villeneuve's "Blade Runner 2049," starring Ryan Gosling and Harrison Ford; David Leitch's "Atomic Blonde," with Charlise Theron; and Martin Koolhoven's "Brimstone," with Kit Harrington.
Upcoming releases filmed in Hungary include Francis Francis Lawrence's "Red Sparrow," starring Jennifer Lawrence; and Susanna Fogel's "The Spy Who Dumped Me," starring Mila Kunis.
Equally important, a growing number of Hollywood TV series are shot in Hungary, including National Geographic's "Mars" and Season 2 of "Genius," and Cinemax's "Strike Back." If picked up for multiple seasons, TV series can can generate long term studio work.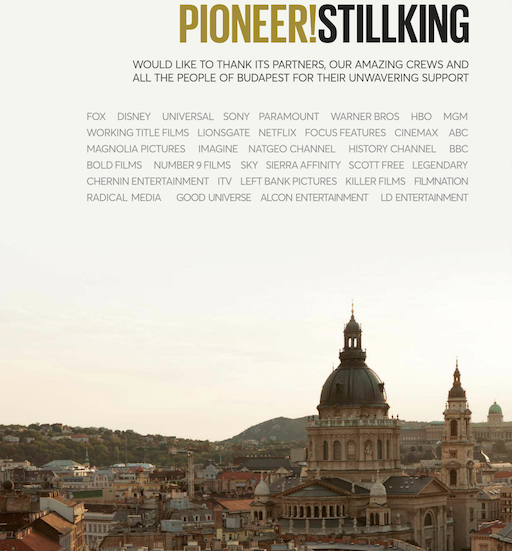 Production costs overall in Hungary are 30%-35% lower than those in the U.S. or U.K., and 25% lower than in Western Europe and Canada, says Korda Studios CEO Gyorgy Rajnai.
To cope with the rising demand, last year Hungary more than doubled funds to pay the tax rebate from HUF 14 billion ($53.4 million) to HUF 33 billion ($126 million), says Karoly Radnai, a partner at tax consultancy OrienTax. The amount claimable on foreign cast and crew costs was halved from 100% to 50%.
Pioneer Stillking Films managing director Ildiko Kemeny says the company has graduated from providing production services to independent films to servicing Hollywood shows in recent years, included "Red Sparrow," and MGM's "Deeper," which shoots at Origo next year.
Hungarian Cast and Crew of 'Red Sparrow' Helped Spy Thriller Take Flight
"Hungary was the first choice for Fox and Chernin Entertainment's "Red Sparrow," says David Ready, executive VP at Chernin, and a producer on the movie.
The film, which was all location-based, used 65 separate locations. Budapest- based Pioneer Stillking Films provided production services on the shoot.
Hungary ticked all the boxes when choosing a production destination, Ready says. "First, there were all the locations we needed; second, there was amazing local production capacity and crew — in terms of working with Pioneer as a production partner — they were fabulous; we were in good hands."
Although most of the film's department heads were not local, the majority of the crew were Hungarian. "The city was very welcoming to us. From a locations standpoint it was outstanding. We were able to get all the locations we wanted. From a filmmaking standpoint, it felt very fresh and new and undiscovered," adds Ready.
A plus is that foreign cast and crew enjoy living in Budapest, with its safe and celebrity-friendly environment, plenty of five-star hotels and restaurants, and attractive surroundings. "[There was] hugely positive feedback. It was a great experience for everyone. The city was charming," Ready says.
From Budapest, National Geographic Blasts Off for Mars
In July, season 2 of National Geographic's "Mars," which is produced by Ron Howard and Brian Grazer's Imagine Entertainment and RadicalMedia, started to shoot in Hungary.
Season 1 shot at Origo Studios and season 2 at Korda Studios, which has the largest soundstage in continental Europe. Both are near Budapest.
"It's a tremendous set. Season 1 was a big build and season 2 ended up almost doubling in size," says Wilkes. "We need a stage facility that could physically handle those sized sets, as well as a first-class facility where we had the production support, the below-the-line support, and proximity to talent that were coming in from both Europe and the U.S."
He adds he would put Origo and Korda "on an equal footing in that both are relatively new, state-of-the-art facilities, in some cases they far surpass facilities that we have in the States."
Wilkes says they initially considered shooting in Los Angeles, then looked at international options like South Africa and South America, and then opted for Hungary. "The trick for this show is that there is a tremendous amount of stage work as well as the exteriors of Mars, and you have to have both those in some sort of proximity to each other because we had to be able shuttle cast and crew back and forth between a Mars backlot and the stage," he says. "So when we really looked at the numbers and more importantly the locations and the creative, Hungary and its proximity to Morocco started to make a lot of more sense."
Pioneer Stillking Films provided production services on the shoot, with a crew of around 200-250 strong.
The Mars exteriors were shot either at a backlot that was built at Korda, which the production team called "the sandbox," against a giant green screen, or on location in Morocco.
Visual effects were supplied by Framestore in London, with the company involved in a lot of the "world building" when portraying the colonies on Mars.
For full articles please visit:
Articles for Variety by Leo Barraclough:
http://variety.com/2017/artisans/news/atomic-blonde-blade-runner-2049-1202605003-1202605003/
http://variety.com/2017/artisans/news/jennifer-lawrence-1202605047-1202605047/
http://variety.com/2017/artisans/news/ron-howard-1202605037-1202605037/ 
Articles for Variety by Nick Clement:
http://variety.com/2017/artisans/news/blade-runner-2019-hungarys-thriving-film-culture-backed-directors-eva-gardos-budapest-noir-1202605029/ 
---