Rosamund Pike's Love Story with Budapest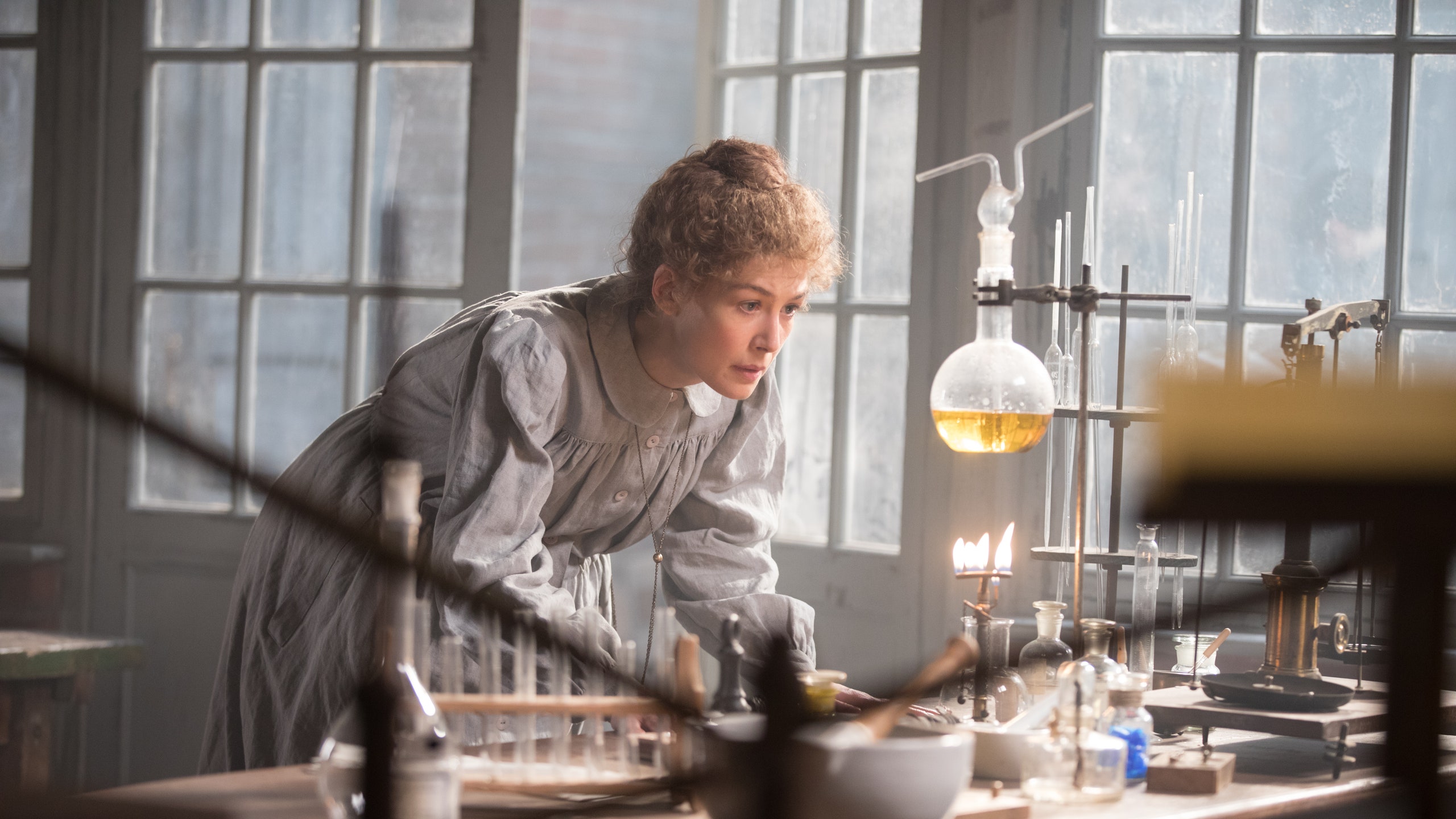 Shooting a lead role while caring for two young children is time consuming enough but that didn't stop Rosamund Pike to explore Budapest while filming Radioactive in the city. She made sure to have plenty of time to discover off-set and ultimately fell in love with what the city had to offer. "I sound like I'm some sort of tour guide for Budapest. I found there were loads of riches in the city," she says.
In Radioactive, Rosamund plays physicist and chemist Marie Curie, who was the first woman to win a Nobel Prize in 1911. Curie was conducting her groundbreaking research and study of radioactivity in Paris at the beginning of the 20th century. So it only seems natural that Budapest stands in for the turn-of-the-century Paris because the city has been famously considered Paris of the East. Rosamund, who was filming the movie in the Hungarian capital two years ago, often felt like she was in Paris without as many tourists, which truly inspired her.
Find out more how Rosamund fell in love with the city of Budapest, discovering her favourite places, and how the film transformed one European city into another. You will even learn where to eat the best vegetarian food that Rosamund ever had.
Source: https://www.cntraveler.com/story/on-location-how-rosamund-pike-fell-in-love-with-budapest-during-radioactive?fbclid=IwAR0O1GeFJB5SapDzGK66n7NzvhiZenpNokleYvKGCjr56yAJW8vrFE3M5P4
---